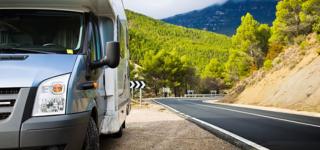 Have you ever looked longingly at one of those shiny new motorhomes and wished you could afford that kind of self-catering freedom?
Would you like to experience a camping holiday without the hassle but with a touch of luxury on wheels? Would you like to be able take a trip where you can move on or stay at places for as long as you want, when you want?
If you have answered YES to these questions then motorhome rental from Peterborough Motorhomes could be for you and it may well be more affordable than you think. We offer rental periods that range from 1 week to 3 months in our directly owned and managed vehicles. We don't use third parties so we keep our costs low and pass the savings onto our customers.
Select below to see details, rates and availability of our motorhome rental vehicles.
To make a motorhome rental booking, email us or call on 01778 348831